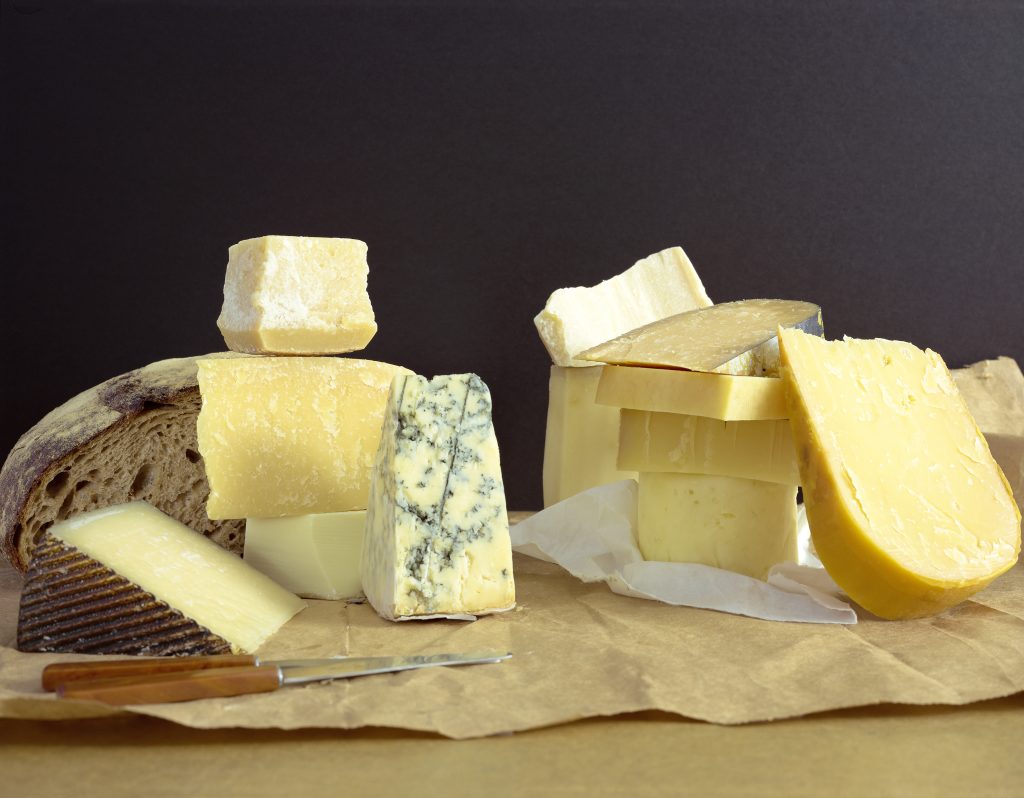 While French cheese gets all the attention, Italian cheese is no less delicious, diverse, and nuanced than that fancy French stuff. These cheeses offer a variety of textures and flavors to traditional Italian cuisine, and can be enjoyed for breakfast, lunch, dinner, or dessert. Read on to learn more about some of the most widely used types of delicious Italian cheese.  
Gorgonzola
This cow-milk based cheese comes from the Lombardy region of Italy and has two styles. Dolce is the mellower more sweet type of gorgonzola and Naturale is far more intense and often aged for more than a year. This cheese is excellent in salad and pasta, and pairs well with figs or pears for an elegant dessert. It goes excellently with both bold red and dessert wines.
Pecorino Toscano
The cheese has origins in Tuscany and is made from sheep's milk. It is aged for a few months and often even over a year. This cheese is often served with a salad and prosciutto for a delicious lunch. It pairs well with olives, fava beans, and a glass of Chianti.
Taleggio  
This cow's milk Italian cheese from Lombardy is aged for about six weeks. This cheese has a strong smell. It is often melted on fresh polenta, or smeared on crusty bread. It pairs well with bold reds or fruity white wines.
Fontina D'Aosta
This type of cheese is derived from cow's milk and made in parts of Romagna and Lombardy. It's perfumy and fruity after three months or more of aging. It goes best with charcuterie and fruit plates. It goes amazingly in paninis or grilled cheeses and is a welcome guest on any cheese board.   
Parmigiano-Reggiano
A cow's milk cheese from Emilia-Romagna, it is aged for roughly two years. This flavorful and important cheese can only be made legally between April and November so that the cow's who produce it only graze on fresh pastures rather than dry hay. This complexly flavored cheese melts in your mouth and can be served on everything from pasta to risotto to vegetables to meat to soups. This cheese pairs excellently with big Italian red wines.
Enjoy Traditional Italian Cuisine at Basta Pasta
For over 12 years, Basta Pasta has been providing Marylanders with delicious Italian specials cooked from fresh, delicious, high-quality ingredients. Enjoy a taste of classic Italian food with spectacular pasta dishes, unlimited salad and breadsticks, and sumptuous fine Italian wines. To make a reservation at our Timonium location, contact us online or give us a call at (410) 308-0838. To make a reservation at our Fallston location, contact us online or give us a call at (410) 692-5200. To find out more about our menu, follow us on Facebook and Twitter!