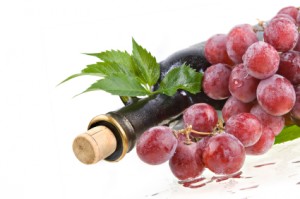 With so many wines to choose from, it can be hard to decide which wine is best for you. However, you tend to hear some wine enthusiasts talk about "good" wine versus lesser types of wine. If you are just entering the world of wine, it can be hard to determine which wine is better than others or how these enthusiasts form their opinions.
You can begin to evaluate a good wine by reading its label. The label should be able to tell you where the wine was made, how sweet it is, and what year it was made. It is believed that a wine that has been aged tends to taste better and have a higher value. You should also look at how the wine was closed. A cork can be an indicator of an aged wine while a screw top can be an indicator of a younger wine.
Smelling your wine before you actually taste it does have some merit. This allows you to develop a sense of what flavor notes can be expected from the wine. Some wines will produce a light, fruit smell while others will provide an earthier, heavier scent. Once you have had a chance to smell your wine, you can then take a sip to form an opinion for yourself. Take notice of how the wine feels on your tongue and the flavors it leaves in your mouth. If you enjoy the taste, then you should continue to enjoy that type of wine. No matter what other enthusiasts might say, the most important part of wine is to enjoy it for yourself.
Enjoying Good Wine at Basta Pasta
In 2004, Basta Pasta opened its doors to the public, and ever since has maintained the image and experience of casual Italian dining. In addition to fresh, delicious ingredients and recipes, the restaurant strives to uphold expert, attentive, and cordial service for its customers. Enjoy a taste of Italy with hearty pasta dishes, endless salad and breadsticks, and fine wines right here in your hometown. For more information, visit our website.
Want to learn more about our wine selection? Interested in our menu? Need to get in touch with one of our locations? Here is some basic contact information for both:
Timonium Location- 60 W Timonium Road

Fallston Location- 2745 Fallston Road
How often do you "Like" and "Follow?"  Be sure to find Basta Pasta on Google+, Pinterest, Facebook, Twitter, and LinkedIn today!