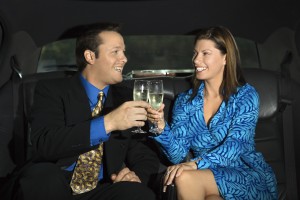 An anniversary is a wonderful event to be celebrated. Your anniversary is a time to celebrate another year spent with the person you love and trust the most in life. It's also the perfect excuse to take time for you and spend some time together out on the town. If you aren't sure where to head for your anniversary dinner, make Basta Pasta your dinner destination.
When you plan your night out, make plans that help celebrate the two of you as a couple. Head to your favorite stores, talk about the past year you have spent together, and enjoy your favorite dessert at the end of the night. As you enjoy your evening spent together, talk about where you see your relationship going over the next few years. You can also pair your dinner plans by seeing a favorite movie or swapping small tokens that show your love. An anniversary should never be brushed off or ignored, so be sure to give yourself time to enjoy each other.
Basta Pasta provides the perfect menu and atmosphere for your anniversary date. Our extensive wine menu provides you with plenty of options so share a bottle and choose your favorite Italian dish to enjoy. End the dinner with one of our sweet desserts and head continue to reminisce about your life together so far. With two locations to choose from, Basta Pasta is the perfect destination for your anniversary dinner.
Anniversary Dinner at Basta Pasta
In 2004, Basta Pasta opened its doors to the public, and ever since has maintained the image and experience of casual Italian dining. In addition to fresh, delicious ingredients and recipes, the restaurant strives to uphold expert, attentive, and cordial service for its customers. Enjoy a taste of Italy with hearty pasta dishes, endless salad and breadsticks, and fine wines right here in your hometown. For more information, visit our website.
Want to learn more about our wine selection? Interested in our menu? Need to get in touch with one of our locations? Here is some basic contact information for both:
Timonium Location- 60 W Timonium Road

Fallston Location- 2745 Fallston Road
How often do you "Like" and "Follow?"  Be sure to find Basta Pasta on Google+, Pinterest, Facebook, Twitter, and LinkedIn today!