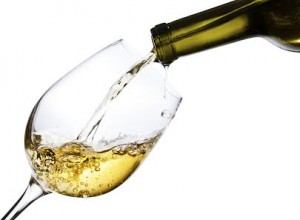 Wine is one of the more preferred drinks when enjoying an Italian dinner. While wine can be easily paired with numerous Italian dinner dishes, it can be harder to pair your wine with your dessert options. For Americans, dessert is typically paired with a cup of coffee or tea rather than wine, which can make a wine pairing difficult. In order to properly pair your wine with your favorite Italian dessert, there are a few factors to consider.
The first thing to consider is the sweetness of your dessert. It is common that the wine you pair with your dessert should be sweeter rather than bitterer. You should also consider the acidity level of your dessert. If you are enjoying a citrus dessert, try to stay away from wines that have citrus undertones to create a nice balance on your palette. The last thing to consider is how intense your dessert will be. If your dessert is intense, your wine should be as well. A common rule of thumb to follow as well is the darker your dessert, the darker your wine choice.
Desserts can also be placed in categories to make pairing your wine easier. The categories for your desserts can be as follows:
Caramel and Chocolate
Because of the richness of these desserts, a rich red wine or port should be paired to create a balance of flavors.
Custard and Vanilla
The lightness and sweetness that tends to come with these desserts makes them the perfect pairing for a sweet or sparkling dessert wine.
Fruits and Spice
These desserts tend to include cinnamon and apples along with other fruit pairings. Choose a white or pink wine that has fruity undertones.
In 2004, Basta Pasta opened its doors to the public, and ever since has maintained the image and experience of casual Italian dining. In addition to fresh, delicious ingredients and recipes, the restaurant strives to uphold expert, attentive, and cordial service for its customers. Enjoy a taste of Italy with hearty pasta dishes, endless salad and breadsticks, and fine wines right here in your hometown. For more information, visit our website.
Want to learn more about our wine selection? Need to get in touch with one of our locations? Here is some basic contact information for both:
Timonium Location- 60 W Timonium Road

Fallston Location- 2745 Fallston Road
How often do you "Like" and "Follow?"  Be sure to find Basta Pasta on Google+, Pinterest, Facebook, Twitter, and LinkedIn today!