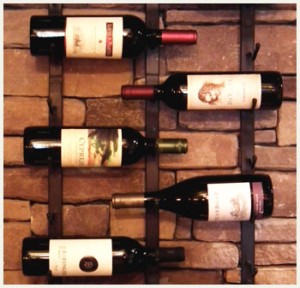 When many go out to enjoy an Italian dinner, one of the first items on the menu they consider is the wine selection. Wine is a known staple of Italian cuisine, whether is used in the dish or to enjoy alongside a dish. While many enjoy a glass of wine along with their dinner, few realize that there are wine benefits if consumed in moderation.
So what wine benefits can occur?
A group of researchers at Columbia University discovered that wine consumed in healthy moderation can help cut the risk of strokes due to blood clots by half. The research was conducted over an eight year period.
A team at the London Queen Mary University found that the procyanidins in red wine can help in the fight against heart diseases.
A study published in the Journals of Gerontology showed that in comparison to those who consumed beer and other liquors, those who consume wine have a lower rate of mortality by 34%.
Red wine has been found to lower the risk of colon cancer by about 45% in comparison to individuals who don't consume wine.
When compared to those who don't consume alcohol, the Medical Center of VU University in Amsterdam found that wine consumers have a 30% less chance of developing type two diabetes.
A study conducted by Columbia University found that individuals who consume wine have their chances of developing cataracts cut in half.
A Columbia University study found that brain activity slows more progressively in those who don't drink in comparison to those who consume wine.
It is important to remember that all of these statistics are based on studies where wine was consumed in healthy moderation. Over-consuming any type of alcohol is never healthy or beneficial for anyone.
Want to learn more about our wine selection? Need to get in touch with one of our locations? Here is some basic contact information for both:
Timonium Location- 60 W Timonium Road

Fallston Location- 2745 Fallston Road
How often do you "Like" and "Follow?"  Be sure to find Basta Pasta on Google+, Pinterest, Facebook, Twitter, and LinkedIn today!