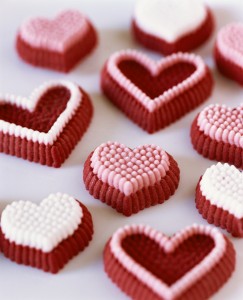 In only two short weeks, couples throughout the Fallston area will "woo" each other with flowers, cards, and gifts to celebrate the holiday of love. That's right; Valentine's Day is almost here! So how should you spend the day with the ones you love? Here are a few ideas that are sure to melt any heart:
Breakfast in Bed- Surprise your husband, wife, mother, or father in bed with a home cooked breakfast this Valentine's Day. Some couples may have to work during the day, which makes breakfast in bed the perfect morning treat for your loved one. Have children? Kids can easily help prepare breakfast in bed and include their homemade cards on the tray.
Dinner and a Movie- Pair a delicious meal at Basta Pasta with a movie to finish off your special Valentine's Day. Whether you choose to head to a theatre or cozy up on your couch, nothing beats this classic date night staple.
Surprise Night Out- Want to surprise your guy or girl for Valentine's Day? Lay out a nice outfit on the bed with a note giving a time to be ready. Then whisk your special someone to their reserved table at Basta Pasta! Our servers will be ready to walk you through a 3 course Italian dinner paired with a bottle of wine.
At Basta Pasta, we offer an extensive menu with plenty of Italian dishes to choose from. Begin your meal with one of our starters that are made to share. Then browse our menu that includes classic Italian cuisine or something a little more modern. Our menu is categorized as follows:
Pizza
Pasta
Chicken
Seafood
Veal/Steak
Baked Oven Entrées
Sauté
Finish off your meal with one of our sweet desserts that the two of you can share together. Our servers will also be able to recommend a bottle or glass of wine that will pair well and compliment the dishes you have chosen for the evening.
Want to learn more about our wine selection? Interested in our menu? Need to get in touch with one of our locations? Here is some basic contact information for both:
Timonium Location- 60 W Timonium Road

Fallston Location- 2745 Fallston Road
How often do you "Like" and "Follow?"  Be sure to find Basta Pasta on Google+, Pinterest, Facebook, Twitter, and LinkedIn today!