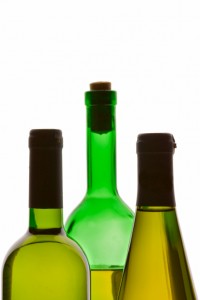 Italian cuisine has many specific characteristics to enjoy both on and off the plate. There are different flavors to expect and certain ingredients that many know will be included in their meal. Another characteristic of Italian cuisine is the beverage that is enjoyed with the meal. If you enjoy Italian cuisine often, you know that an extensive wine list is usually offered at an Italian restaurant to provide guests with the perfect wine and food and pairing. For those who aren't sure how to pair their wine with their meals, here are some tips!
Dinner and Wine
Chardonnay- Pair this wine with dishes that include strong sauces or strong fish flavors. Chardonnay is most commonly paired with a salmon dish.
Champagne- The sweetness of this drink will help to balance out salt in some dishes. If you are leaning for a dish that contains a lot of salt, grab a glass of champagne.
Riesling- If you enjoy spicy dishes, pair your meals with a glass of Riesling. The sweetness of this wine will help take away some of the heat while not overwhelming your taste buds.
Sauvignon Blanc- Dishes that include some tang and acidity should never be masked, but instead balanced with a glass of Sauvignon Blanc.
Pinot Grigio- Dishes that include more delicate flavor combinations should be paired with a Pinot Grigio. This wine will complement the lighter flavors of your dish instead of overpowering them.
Basta Pasta is your go to restaurant for excellent wine and Italian entrée pairings. Still unsure of which wine to choose? Ask one of our knowledgeable servers about our menu to make a delicious decision. Our extensive wine list and dinner menu is sure to delight even the pickiest of eaters.
Whether it's date night for two, a family meal, or a group of friends getting together after work, Basta Pasta is the place to go. Afraid our dining room will be too crowded? Not to worry, Basta Pasta offers online reservations!
Need to get in touch with one of our locations? Here is some basic contact information for both:
Timonium Location- 60 W Timonium Road
Fallston Location- 2745 Fallston Road
How often do you "Like" and "Follow?"  Be sure to find Basta Pasta on Google+, Pinterest, Facebook, Twitter, and LinkedIn today!