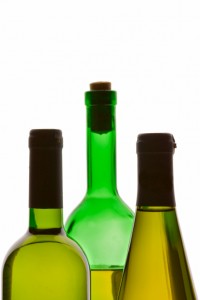 As we continue to explore the many different wines offered at Basta Pasta, it's important to also recognize some of the dessert wine options as well as those served most often with dinner. Moscato is one of the more well-known and enjoyed dessert wines and tends to be a favorite among those with a sweet tooth.
So what should you know about Moscato?
Moscato can be found throughout the world. The grape Muscat that is used to create the sweet wine can be found in a number of different regions, most often in California and Italy. Australia also produces the grape to create a unique wine. While other wines focus their flavor on the aging process, Moscato is created to highlight the flavor of the Muscat grape. Because of this, Moscato is known to have a sweeter flavor than most wines, making it the ideal dessert wine.
When it comes to dessert wines, there are five different types to consider: Fortified, sweet red, richly sweet, lightly sweet, and sparkling. While dessert wines can range in taste from sweet to dry, the Moscato can range in flavor profile depending on where the wine was created. This is because different regions produce different grapes, which can make for a unique tasting experience. Moscato can also be consumed during dinner as well as dessert. Sweet wines should be paired with light dishes to help highlight the tastes from each, so try to pair your Moscato with fish and chicken dishes.
Wine Choices with Basta Pasta
In 2004, Basta Pasta opened its doors to the public, and ever since has maintained the image and experience of casual Italian dining. In addition to fresh, delicious ingredients and recipes, the restaurant strives to uphold expert, attentive, and cordial service for its customers. Enjoy a taste of Italy with hearty pasta dishes, endless salad and breadsticks, and fine wines right here in your hometown. For more information, visit our website.
Want to learn more about our wine selection? Need to get in touch with one of our locations? Here is some basic contact information for both:
Timonium Location- 60 W Timonium Road

Fallston Location- 2745 Fallston Road
How often do you "Like" and "Follow?"  Be sure to find Basta Pasta on Google+, Pinterest, Facebook, Twitter, and LinkedIn today!